A Tucson Art Gallery and Central Tucson Gallery Association Member Located In The Tucson Warehouse Arts District.

110 E. 6TH. STREET
Ph: (520) 398-6557
TUCSON, AZ. 85705
http://www.contrerashousefineart.com/index.html

 Hours:
 Open Tuesday through Saturday
From 10:00 am.- 4:00 pm.
Closed Sunday and Monday.
( RECEPTION DAYS) 1st Saturday of every month
HOURS ARE 5:00 PM TO 9:00 PM
RECEPTIONS ARE FROM 6:00 PM TO 9:00 PM
Teodoro Ramirez Mini-Concerts At Contreras Gallery
2018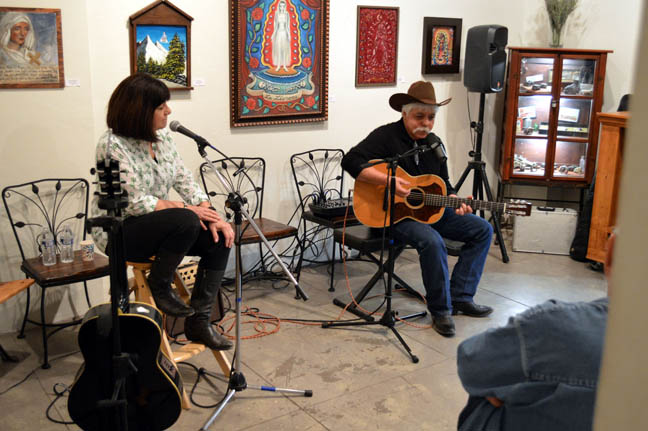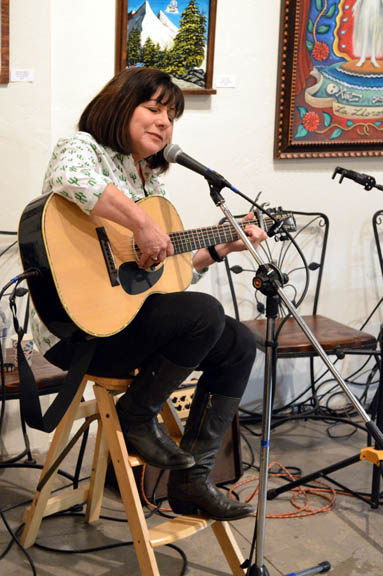 Teodoro Ted Ramirez, Earl Edmonson, Michael Markowitz
Feb.12 2017
https://www.youtube.com/
attribution_link?a=VbxpRivX5Kw&u=%2Fwatch%3Fv%3DFdVKaPXDbpU%26feature%3Dshare
October 3rd. 2016
Tish Hinojosa and Ted Ramirez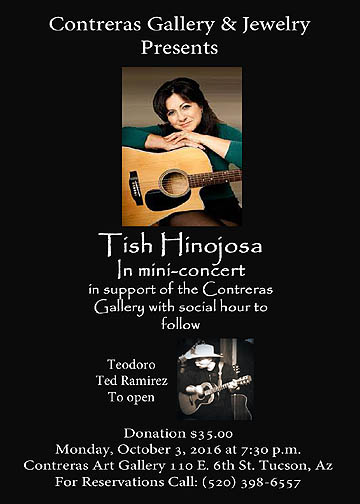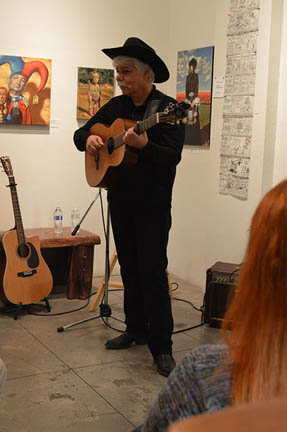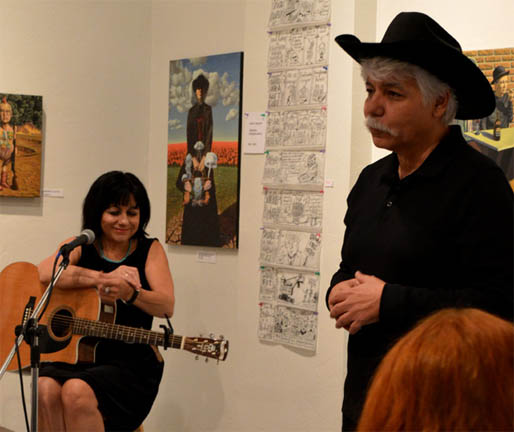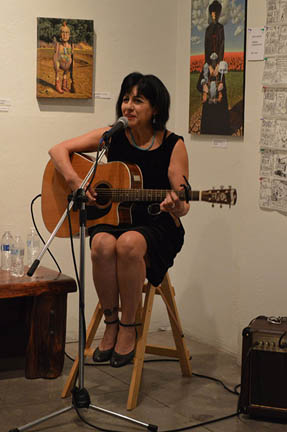 The first concert at Contreras Gallery, October 3rd. 2016.
About 25 people is all that Contreras Gallery can seat. The small group help to make it a special occation. Ted gave a short talk, and started the concert. Tish finished, and made it an unforgetable event.
Upcoming Mini-Concert Events:
Schedule: To be announced
Liability clause for event tickets:
"Contreras Gallery accepts no responsibility for any damage or injury to the bearer of concert ticket. The bearer of these tickets agrees to accept all responsibility for this ticket's use."

RETURN