ALBERTO CONTRERAS & SONS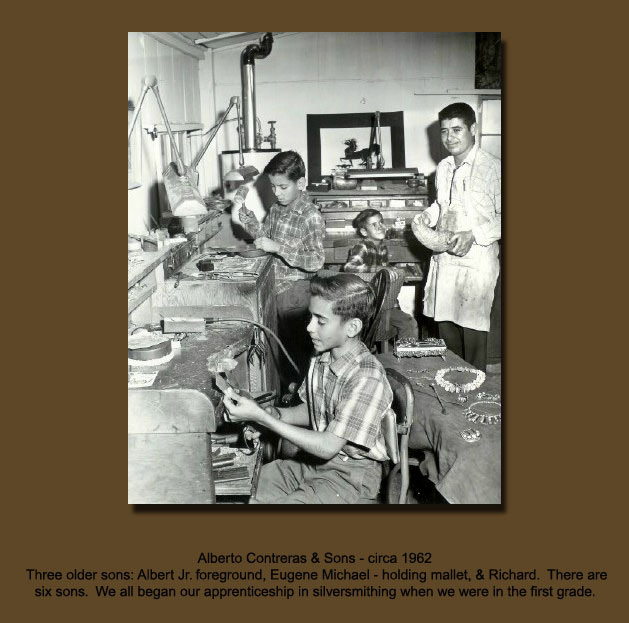 ASH ALLEY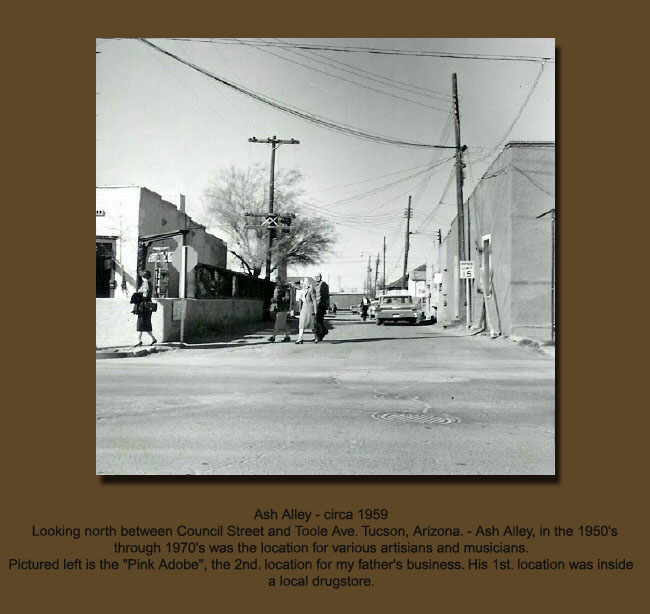 ASH ALLEY ARTISTS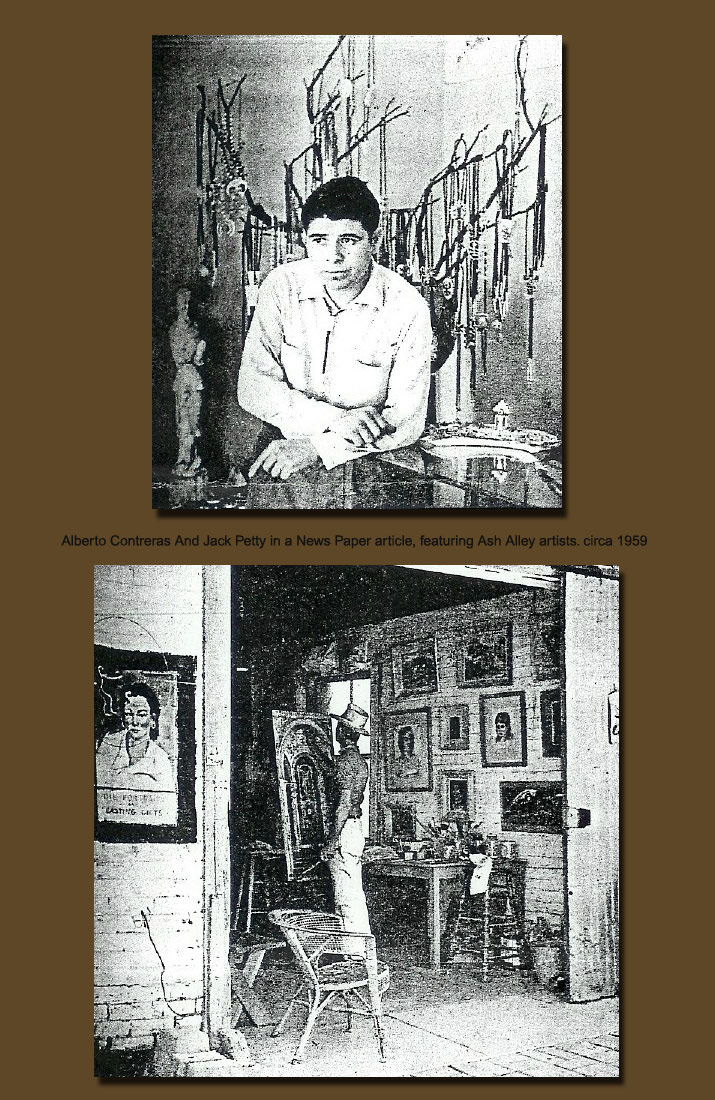 ASH ALLEY - ALBERTO CONTRERAS & SONS
ALBERTO CONTRERAS, SILVERSMITH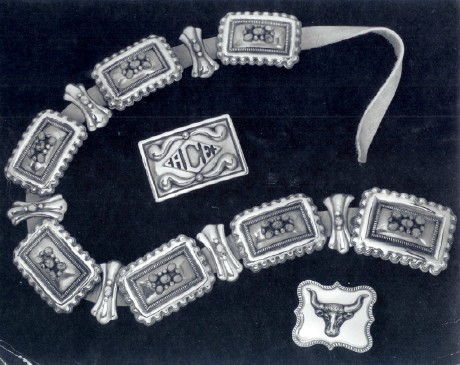 Some Jewelry items made by Alberto Contreras, dating from the late 1950's.
Alberto Contreras was taught silversmithing, by Frank Patania Sr., prior to 1949.
Frank Patania's influence is evident in Contreras silversmithing today, in 2008.
In 1949 Alberto Contreras started his silversmithing shop, which would be one of
three main, custom silversmithing shops, in Tucson, during that era:
1. Thunderbird Shop - Patania
2. Alberto Contreras
3. Carlos Diaz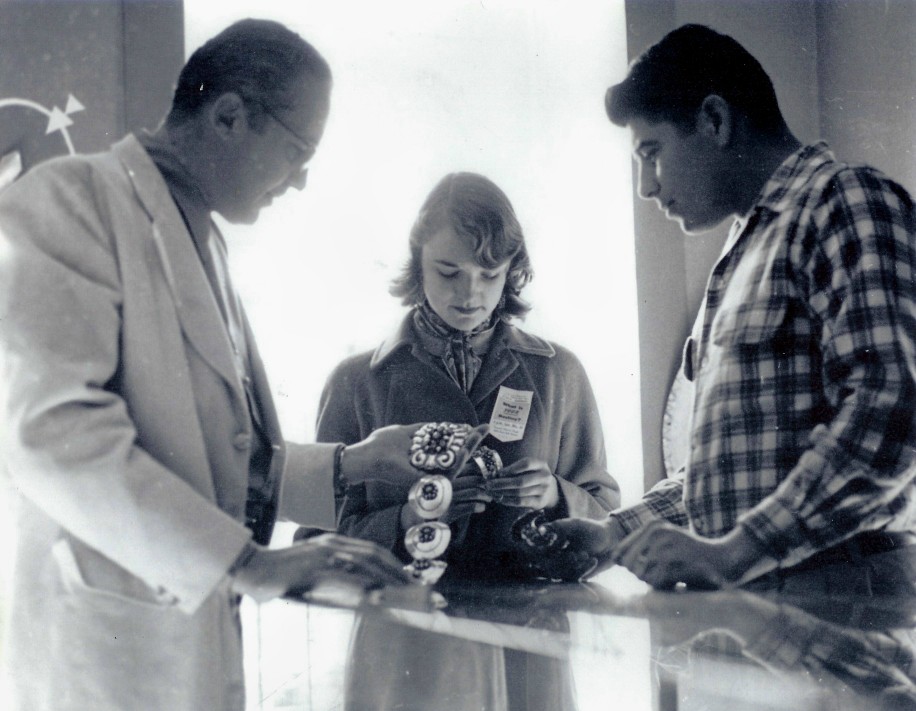 Alberto Contreras at right side of image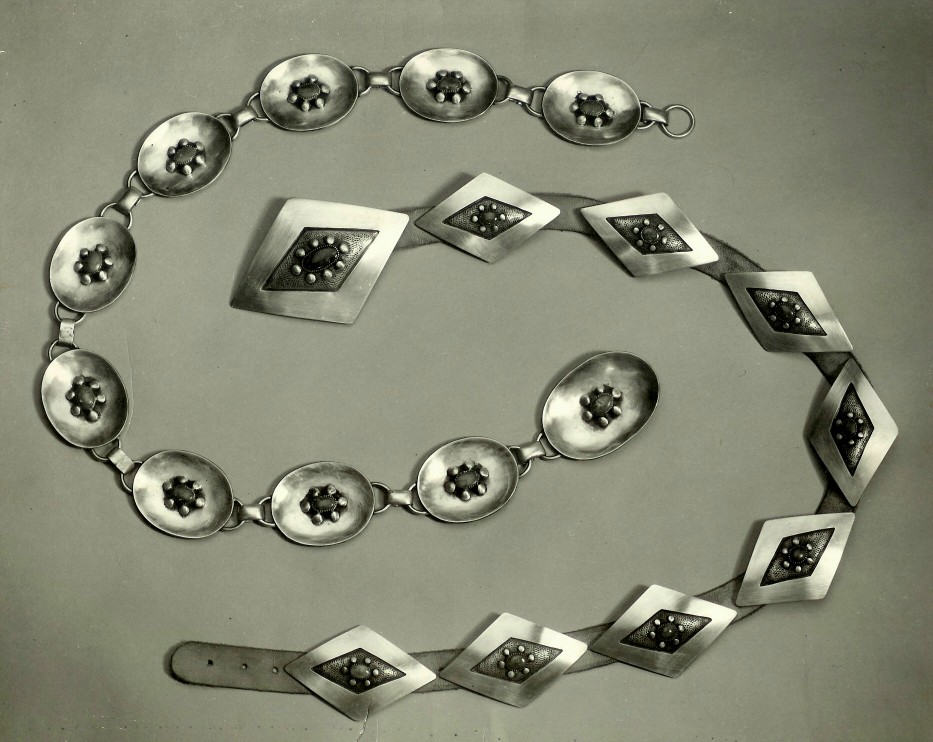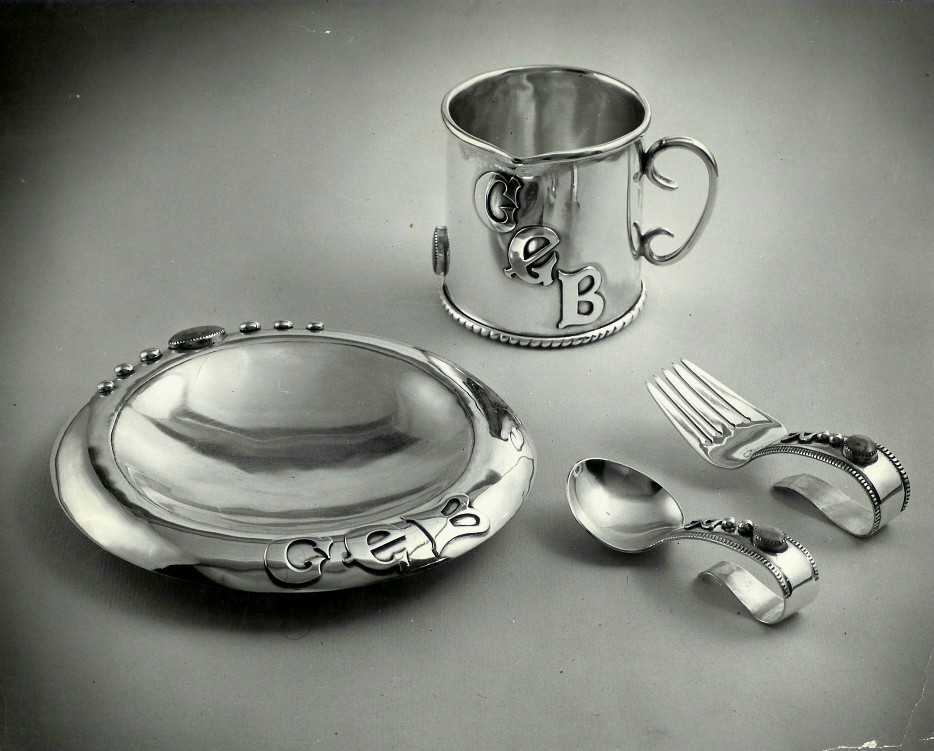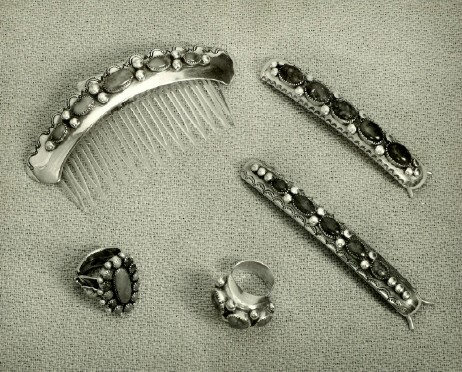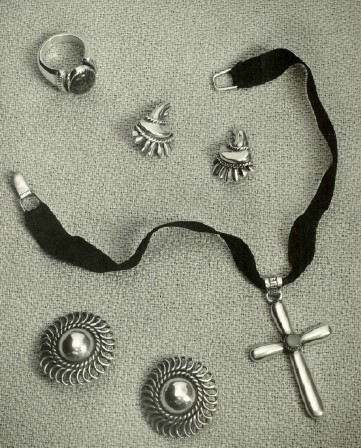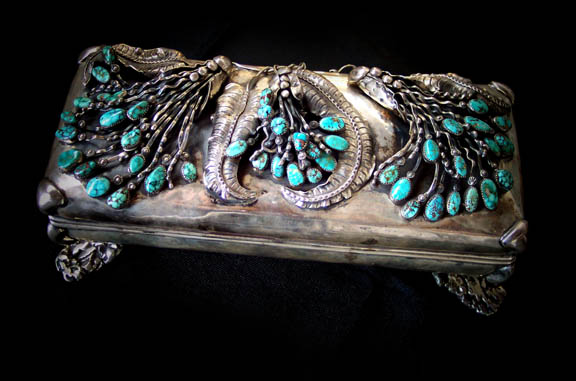 "AC" Hall Mark of Alberto Contreras
ALBERTO CONTRERAS & SONS - SILVER & GOLDSMITHS
146 west Drachman was the last location of Alberto Contreras & Sons. Pictured from left to right: Albert, Marc, Patrick, Alberto, Greg, Richard, & Michael.
Photo: From Tucson Visitor magazine - circa 1984
Last shop location at 146 west Drachman
HOME