110 E. 6TH. STREET
Ph: (520) 398-6557
TUCSON, AZ. 85705



Catalina Mountains:
A Guige Book with Original Paintings

There are six original painting by Frank Rose in the exhibit, at the gallery. that are in  his book.


The sizes listed below are of the actual artwork.

All the art in this exhibit is matted and framed.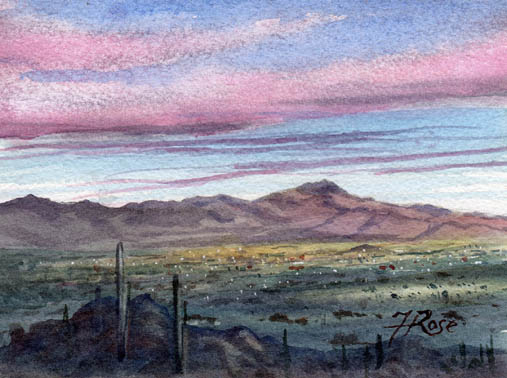 Frank Rose, "Wasson Peak", Watercolor, 5" x 7", $295.00, SOLD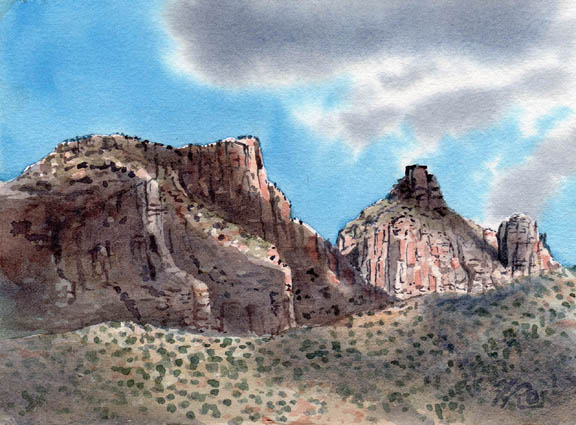 Frank Rose, "Thimble Peak", Watercolor, 5" x 7", $295.00, ON HOLD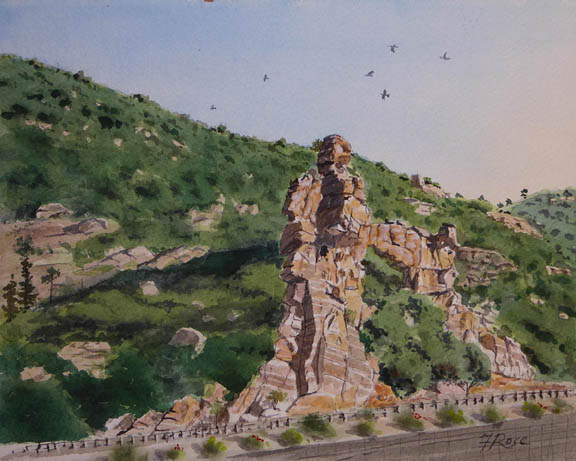 Frank Rose, "The Rock Arch", Watercolor, 8" x 11", $395.00, SOLD
Catalina Guide Book Pg. 39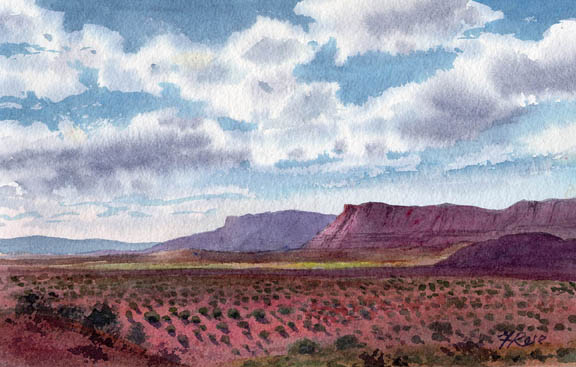 Frank Rose, "The Long View", Watercolor, 7" x 11", $395.00, SOLD
Frank Rose, "The Little Window", Watercolor, 11" x 15", $695.00, SOLD
Catalina Guide Book, Pg. 83
Frank Rose, "The Glory of Fall", Watercolore, 8" x 11", $395.00, SOLD
Calalina Guide Book, Pg. 63
Frank Rose, "Sycamore in Winter", Watercolor, 8" x 11", $395.00, SOLD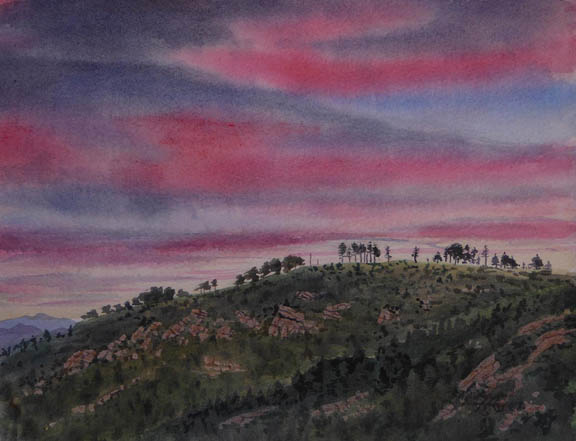 Frank Rose, "Sunset Ridge", Watercolor, 8" x 11", $395.00
Catalina Guide Book, Pg.45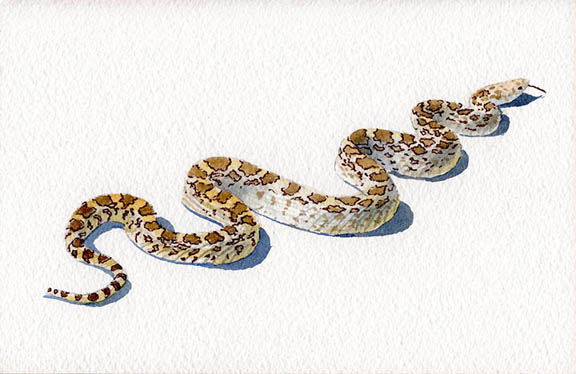 -------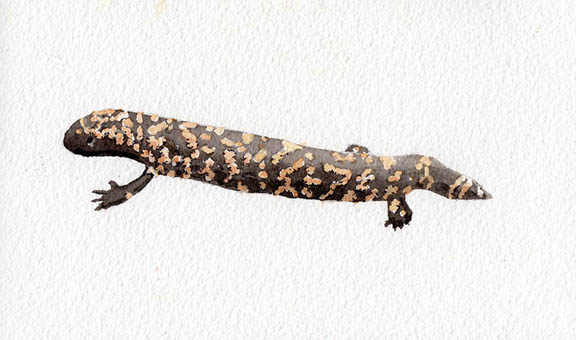 Frank Rose, "Sidewinder and Gila Monster", two watercolor paintings, 5" x 8" each, framed together, $300.00, SOLD
Frank Rose, "San Rafael Valley", Watercolor, 8" x 11", $395.00, SOLD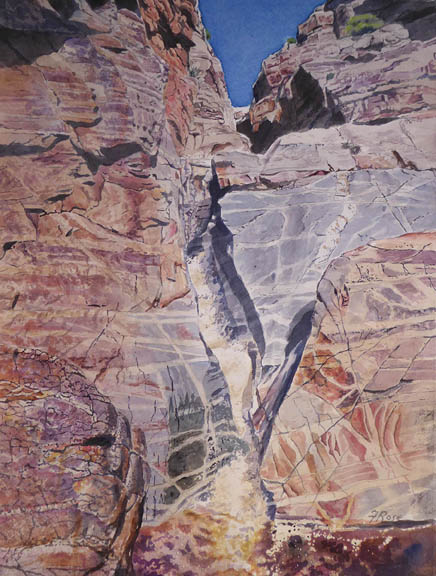 Frank Rose, "Roaring Falls", Watercolor, 13" x 18", $850.00, SOLD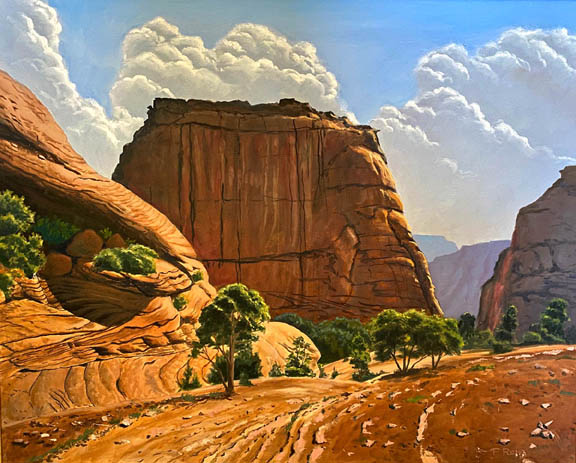 Frank Rose, "Red Rock Country, 24" x 30", $1,600.00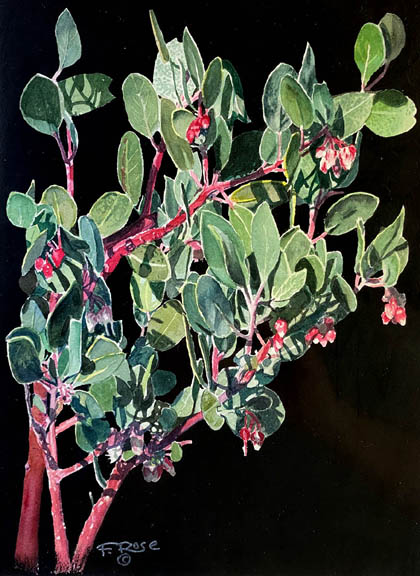 Frank Rose, "Pointleaf Manzanita", Watercolor, 11" x 8", $395.00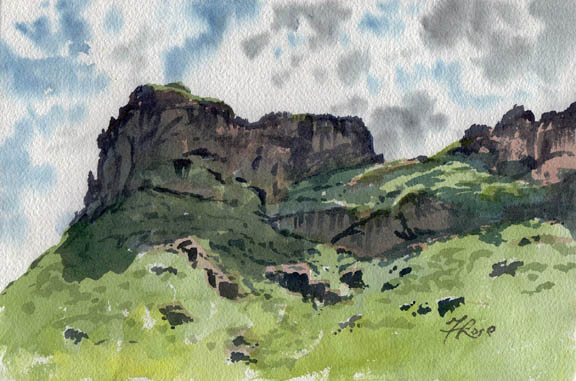 Frank Rose, "Picacho, Plein Air", Watercolor, 7" x 11", $395.00, SOLD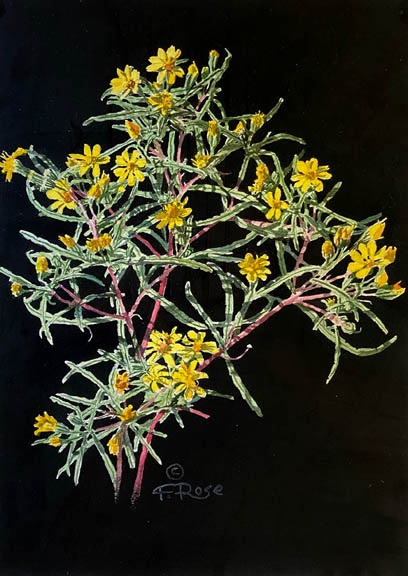 Frank Rose, "Pectis Papposa", Watercolor, 11" x 18", $395.00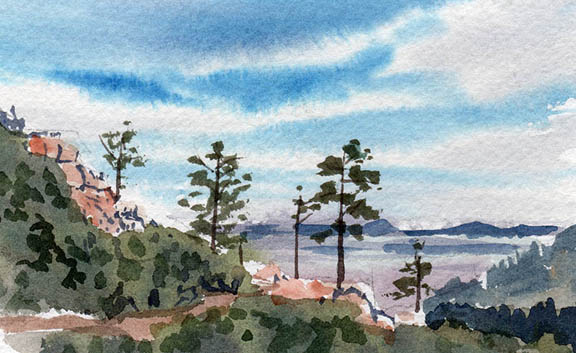 Frank Rose, "Palisade Sketch", Watercolor, 3" x 5", $150.00, SOLD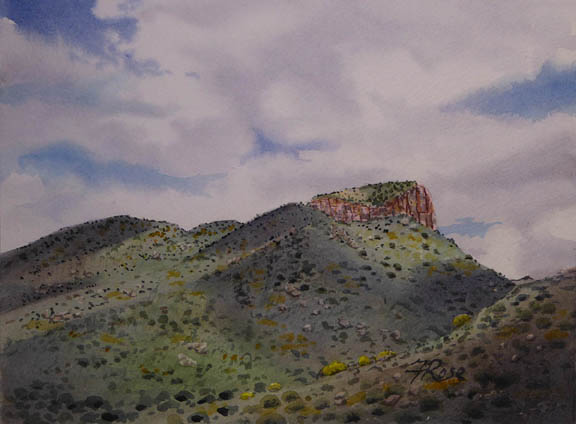 Frank Rose, "Outcrop", Watercolor, 8" x 11", $395.00, SOLD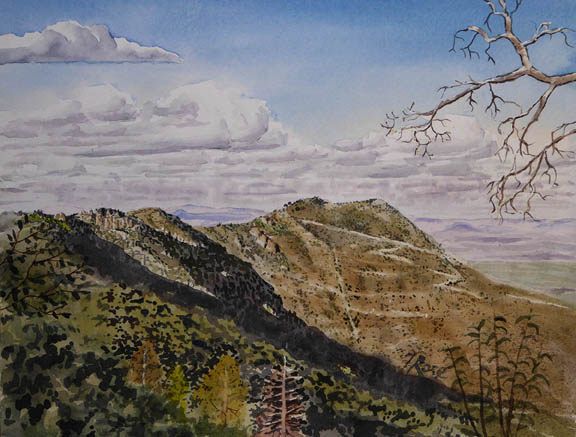 Frank Rose, "Marble Peak", Watercolor, 8" x 11", $395.00, SOLD
Catalina Guide Book, Pg. 60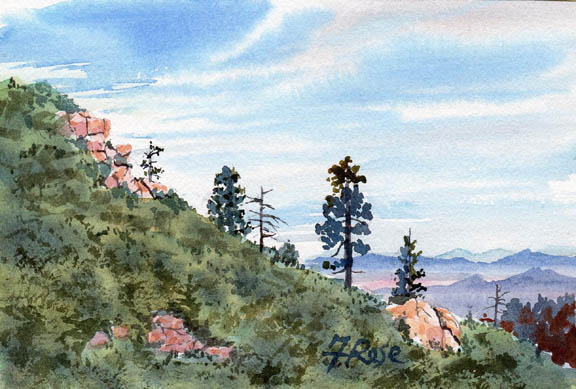 Frank Rose, "Looking South in Summer", Watercolor, 5" x 7", $295.00, SOLD
Frank Rose, "Maine Coast", Watercolor, 12" x 20", $750.00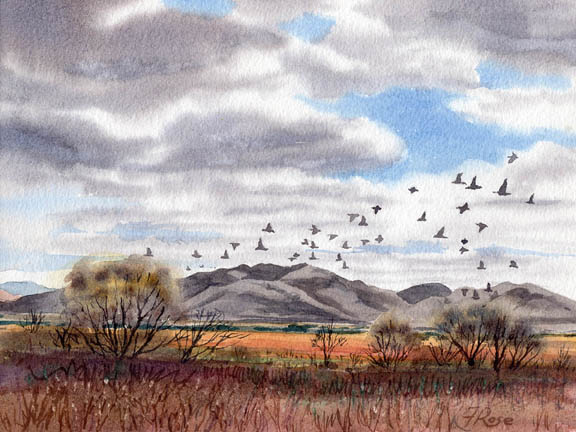 Frank Rose, "Coming to Land", Watercolor, 8" x 11", $395.00, SOLD
Frank Rose, watercolor, "Fire Lookout", 5" x 7" , $298.00, SOLD
Catalina Guide Book, Pg. 72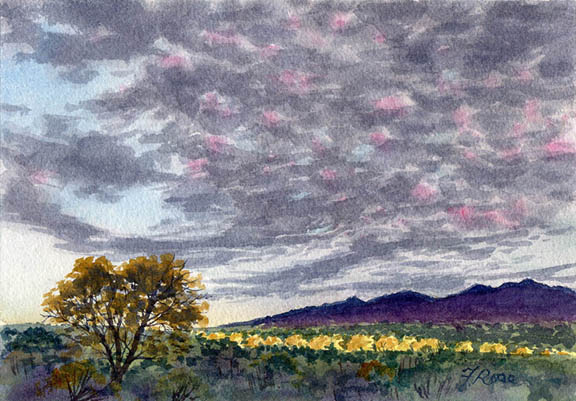 Frank Rose, "Clouds and Cottonwoods", Watercolor, 7" x 10", $395.00, SOLD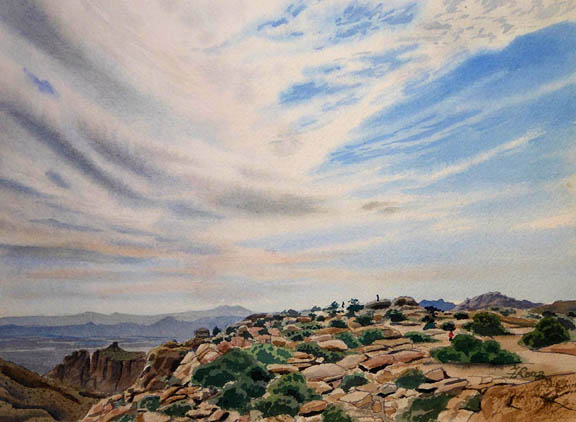 Frank Rose, "Clouds Over Winy Point", Watercolor, 11" x 15", $695.00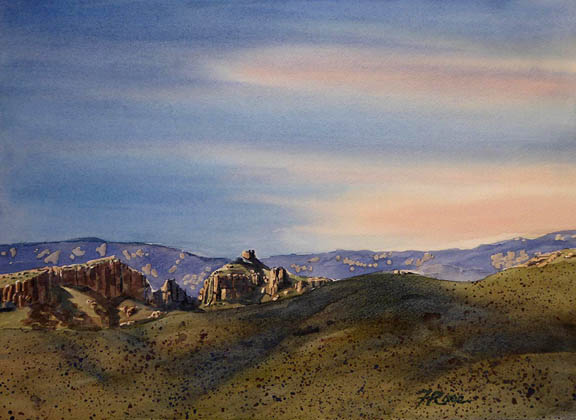 Frank Rose, "Clouds at Evening", Watercolor, 11" x 15", $695.00, SOLD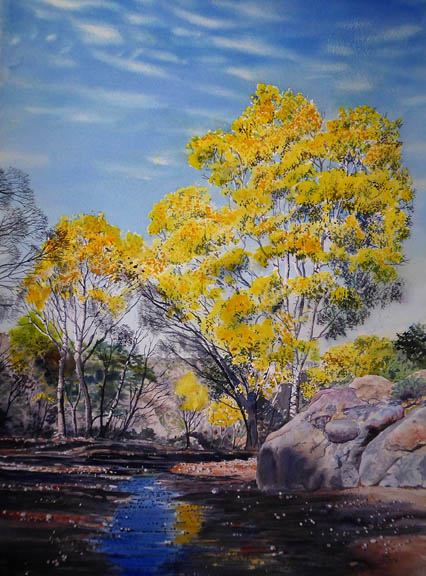 Frank Rose, "Cienega", Watercolor, 22" x 30", $1,500.00, SOLD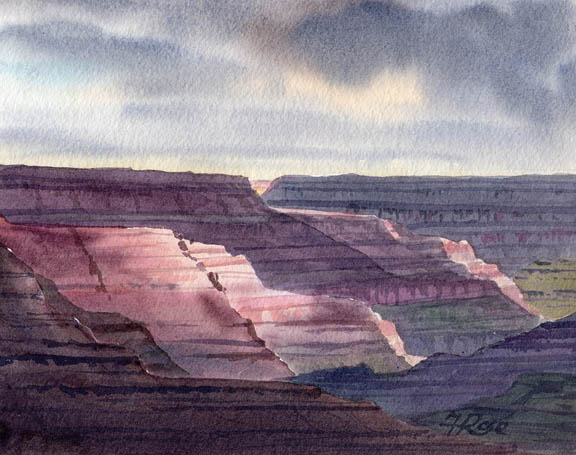 Frank Rose, "Canyon Contrasts", Watercolor, 8" x 11", $395.00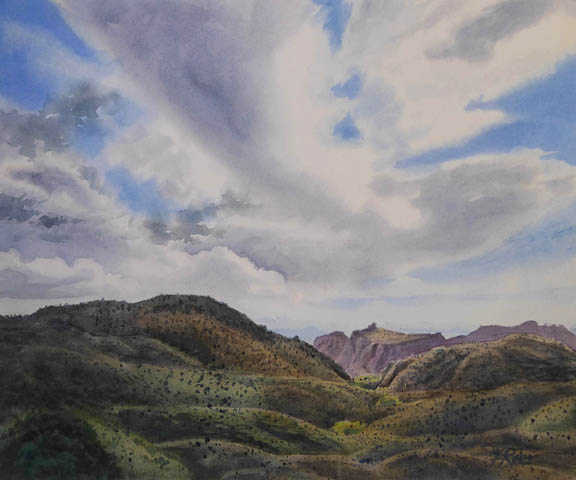 Frank Rose, "Clouds Over Sycamore Reservoir", Watercolor, 13" x 16", $795.00, SOLD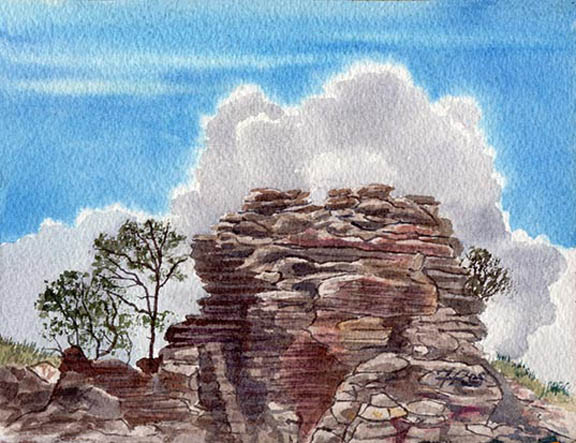 Frank Rose, "Castles in the Air", Watercolor, 5" x 7", $295.00, SOLD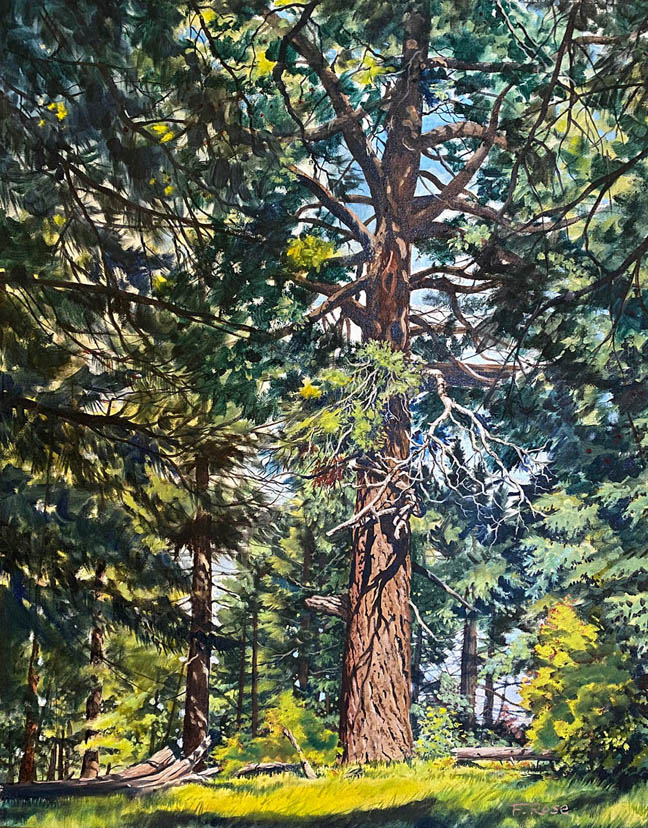 Frank Rose, "Mountain Scene, Watercolor, $1,600.00, SOLD
INDEX