Upcoming Exhibitions
Contreras Gallery and Jewelry
110 E. 6th. street Ph: (520) 398-6557 Tucson, AZ. 85705
http://www.contrerashousefineart.com/index.html
October 5th. through October 26th.
Photography Exhibit
"Visions"
Reception: October 5th, from 6 pm. to 9 pm.
Photographers include:
David Andres, Leslie Ann Epperson, Mirle Freel, John Gilkey, Peter Hogan, Stu Jenks, Keith Marroquin, Jeff Smith
"Avebury Hoop Dance, The Ram England", Stu Jenks
November 2nd. through November 30th.
Fantasy and Surrealism
Reception: November 2nd. from 6 pm. to 9 pm.
Elisabeth Geel - "Self Portrait at Discoteca Max with Boisterous Mixing Board and Mobile"
Artists:
Alex Brock, Jane Buckman, Wayne Crandell, Elisabeth Geel, Curtis Alan Kiwak, Jeff Litvak, Monika Rossa, Quang Tran, Mykl Wells
December 7th. through January 31st.
"Milagros"
Reception: December 7th. from 6 pm. to 9 pm.
Ex Votos and Retablos, Religious Folk Art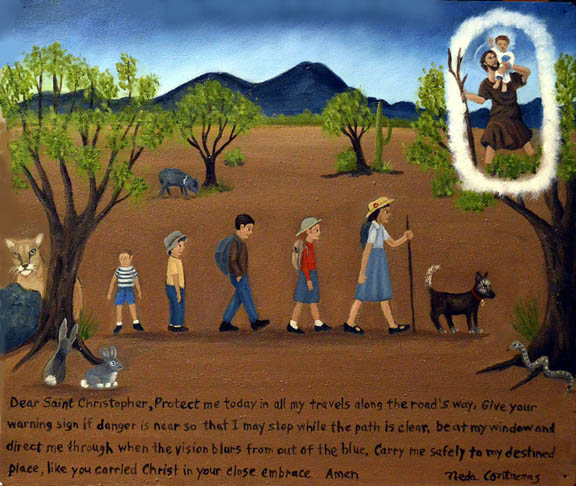 Artists:
Julia Arriola, Maria Arvayo, Jacqueline Chanda, Neda Contreras, Eugene Contreras, Melo Dominguez, Nina Duckett, Rudy Flores,
Marcy Miranda Janes, Carolyn King, Jeff Litvak, Lydia Maldonado, Ruben Moreno, Carolyn Sotelo, Mano Sotelo, Martin Quintanilla, Mykl Wells
RETURN